If you have been:
Arrested for a felony or misdemeanor
Called or Questioned by an officer about a crime
Accused of Violating your probation or missing a probation appointment
Implicated in any way in criminal activity
Issued a warrant for failure to appear in court
Fired or lost an employment opportunity based on a prior arrest or criminal charges
Pull out your phone right now and call 954-330-8994.
Do not talk to any police officer or any other law enforcement official about the circumstances of your case. They are not your friends, they are not trying to help you, and they will use anything you say against you.
When you call the Law Offices of Eric A. Kay P.A., we will give you FREE consultation on your situation. If you retain our services, we will immediately go to work for you with one goal in mind: protecting your
liberty
. When you are involved in a civil case, your money or property are at issue. In a criminal case however, nothing less than your freedom is at stake. If you are under arrest or investigation, we provide aggressive, experienced representation to protect your rights with one goal in mind: to get you the best results possible given the facts of your case. We have successfully represented thousands of individuals under investigation or charged with a criminal offense.
We handle ALL State law charges throughout Florida and Federal charges in the Southern District of Florida. We provide representation at all stages of the proceeding, from initial investigation to trial, and everything in between including post-conviction relief, criminal appeals, claims for ineffective assistance of counsel, claims involving deportation, motions for modification or termination of probation, and petitions to seal or expunge criminal records. We also provide legal consulting to companies or attorneys who have criminal law questions relating to the operation of their business or the status of one of their employees or clients.
Previous to founding The Law Offices of Eric A. Kay, PA, I held the position of training and trial supervisor for the Office of Public Defender of Broward County. In that capacity I represented defendants charged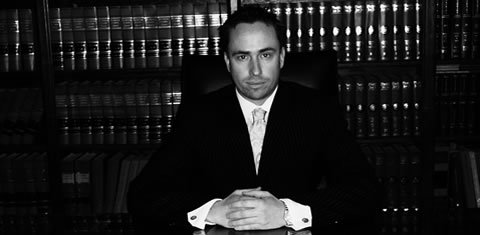 with assorted felonies and misdemeanors during jury trials and mentored newer lawyers to the bar with as to representation and strategy at trial. I also assisted young lawyers with trial preparation, pre-trial discovery, case and witness investigation, questioning of witnesses, client counseling, drafting and argument of pre-trial and trial motions, jury selection strategy and overall presentation at trial.
As an assistant public defender for Broward County I represented thousands of individuals at all stages of criminal proceedings, including jury trials, bench trials, motions to dismiss, motions to supress, motions for pre-trial release, motions to set bond, motions for downward departure from sentencing guidleines, motions for alternative sentence due to substance abuse, violation of probation hearings, motions to terminate or modify probation, hearings for placement or release as to defendants suffering from mental illness, placement of defendants in diversion programs resulting in dismissal of charges, and many other evidentiary matters.
The following list includes examples of criminal offenses that have been handled over the years. This list is representative only. Call us no matter what your circumstances.
Aggravated Assault
Aggravated Battery
Assault
Battery
Burglary
Criminal Damage to Property
Criminal Trespass
Disorderly Conduct
Domestic Battery
Domestic Violence
Drug Crimes
Drug Trafficking, Distribution and Possession
DUI
Federal Crimes
Felonies (All Florida State cases)
Fraud
Misdemeanors (All Florida State cases)
Murder
Cannabis/Marijuana charges
Cocaine related charges
Heroin related charges
Probation Violations
Parole Violations
Prostitution or Receiving Proceeds from Prostitution
Public Intoxication or Indecency
Resisting Arrest (Felony and Misdemeanor)
Retail Theft / Shoplifting
Robbery
Theft Offenses
Criminal Traffic Violations
Weapons Charges / Gun Cases
White Collar Crimes